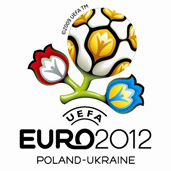 UEFA left us the right to organize Euro 2012 – emphasize the Saturday Ukrainian newspapers after the session of the Executive Committee of the European Football Association that took place in Bordeaux. They decided that Poland and Ukraine would host the event.
"There really were reasons to worry about. Practically, during the whole past year the preparations for Euro 2012 have not gone ahead: great plans stopped on the paper only. The event did not sleep as well – Italy, Germany one after another declared that they are even now ready for the Europe Championships' – wrote "Komsomolskaja Prawda in Ukraine".
'Hazeta 24' believes that working on the development of infrastructure that was made in the summer had great influence on the decisions of UEFA concerning Ukraine. All is about the acceleration of the demolition of trade centre in the neighborhood of the Olympic Stadium in Kiev and the beginning of the object modernization.
The Journal says: 'The opening of a new Stadium in Dniepropietrowsk was advantageous for Ukraine. An agreement of the reconstruction of Warsaw Stadium has just been signed in Poland'.
"The truth is that Poles have not so many problems with roads and hotels" – adds "Hazeta 24".
The journal "Siegodnia" quotes an announcement of UEFA that includes information that the games of the championships may be played on six to eight stadiums.
"But in both countries as many as 12 cities are preparing for Euro' – says the journal.