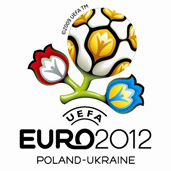 Wrocław will have problems with accommodation of fans during Euro 2012.
The dynamically growing hotel industry is just a myth. Taking into consideration the fact that the majority of rooms in hotels has already been reserved for the so-called EUFA Family there can be problems with accommodating fans.
Magdalena Piasecka, the president of the Convention Bureau, the municipal institution responsible for the hotels for Euro 2012 in Wroclaw, states that they have problems with accommodation of fans.
The whole situation is caused by very strict limits which UEFA requires for themselves. In accordance with the guidelines, Wroclaw, as one of the European football championship host cities, has to guarantee rooms in hotels with the highest standard for the so-called UEFA Family: activists of the federation, sponsors, guests and media. For Wrocław the limit was set at the level of 2745 rooms in five-, four- and three-star hotels. When it comes to numbers everything looks good because Wroclaw has already 2980 rooms but, when it comes to details, the city does not meet requirements.
UEFA requires for their own use 1220 rooms in five-star hotels, however Wroclaw has only 580 rooms. In four-star hotels UEFA wants to have 1315 rooms, however Wroclaw has only 1000 rooms. In order to meet the requirements we will need to find hotels out of Wroclaw. The Federation allows for such possibility, provided that such facilities are max. two hours' drive away from the stadium. Unofficially it is known that such places as the Borowa Palace near Oleśnica, the Krobielowice Palace in Kąty Wroclawskie or Zamek na Skale in Lądek-Zdrój, the Krasków Palace near Świdica and hotels in Karpacz are taken into consideration.
But this does not solve the problem for regular fans, who will visit Wroclaw on their own. As they are going to see, finding accommodation will verge on the impossible. This partly results from the fact that many of the investments announced before Euro will not have been completed. We already know the luxurious Hilton hotel that was to rise at Podwale Street, near the Central Post Office, will not be constructed. Other hotels we may as well forget about are: the planned Rialto hotel at the Cathedral Square, a hotel at the crossroads of Oławska and Łaciarska Streets, a hotel in the newly-constructed Justin Center opposite the Galeria Dominikańska commercial center, and hotels at Wróblewskiego Street near the zoo and at Zwycięska Street near the freeway exit. The four-star Hilton Gaden Inn hotel, which was to be built at Piłsudskiego Street, near the Capitol Theater, most likely will not have been completed before Euro, either: the investor has gotten into financial trouble, and the enclosed building lot has been empty for more than a year now.
The Convention Bureau admits that rich, Western European fans visiting our city may forget not only about five- and four-star hotels, as no more than a few hundred three-star rooms will be available, at best. As for one- and two-star hotels, Wroclaw currently has only six of them. Even if we take into account the ones that are now being constructed at Wlodkowica, Irysowa and Parkowa Streets. So, is the city prepared enough to receive and accommodate almost 100,000 fans?
"We are currently engaged in negotiations with property developers and private investors, encouraging them to hit the market with as many apartments as possible. "We will gladly cooperate with any hostel or dormitory, as well," says Mrs Piasecka.
There have been unofficial rumors that a number of fans will have to settle for alternative forms of accommodation. The city administration reportedly plans to create three huge campsites: within the Field of Mars, around the old stadium at Lotnicza Street, and in the Glinianki area. After all, fans are not visiting Wrocław to rest…
Comment by Jarek Harłukowicz: Euro for VIPs, but not for fans
When last year the city authorities boasted we had met UEFA's accommodation requirements, they did not mention this means less accommodation for regular fans, who are the main audience of the championship, after all. Admittedly, they can sacrifice a lot in order to watch a live match of their national team: they will travel across the whole continent, spend quite a lot of money on a ticket (provided they are lucky enough to draw one, as most tickets will be reserved for the UEFA Family, as well), and some more on beer and gadgets. But once the match is over and moments of joy over victory or sorrow over defeat pass, each fan needs to get some rest at last.
Yes, I know it is up to private investors to build hotels. But it was the city authorities (Vice-Mayor Adam Grehl being their foremost speaker) that promised to facilitate the investors in their efforts, so that enough hotels would have been completed. There was not enough time for thinking. Nor for construction. Now it is too late.
UEFA officials will certainly be satisfied with their stay in Wroclaw, unlike regular fans. We can already hazard the opinion that, contrary to what the authorities say, Wrocław's preparations for Euro 2012 in terms of accommodation have not been satisfactory.