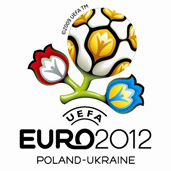 The most anticipated match on the Turkish Super League's next round will be played between Trabzonspor and Fenerbahçe.
Having won 7 games in a row, the hosts are on an amazing run and have managed to close the point gap between them and the top 3 teams at the top of the table. A month ago, no one would have guessed Trabzonspor would be on the title race. At the moment, they are trailing the current leaders, Galatasaray, by only 6 points.
The visitors, on the other hand, seem to have not dusted themselves off after the shocking defeat they got at home against Galatasaray 2 weeks ago. In the last round, they lost another game at their own pitch against Göztepe. The clock is ticking for the manager of the team, Erol Bulut. The club invested a great deal of money to give the young manager a team whose quality is above any other and they will not accept anything but the championship when the league finishes.
The odds for the visitor's win at VIP-IBC are currently @2.56. The bookmakers are currently favoring Fenerbahçe as their need to win is more urgent. We agree with the odds-makers, and we believe there are 8/10 chances for Fenerbahçe to win.