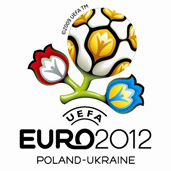 The prime minister of Ukraine Julia Tymoszenko announced on Wednesday, that the Shopping Centre "Trojickyj" near the Olympic Stadium in Kiev will be pulled down, and the stadium will be ready to host the final match of Euro 2012.
– The building (of the shopping centre) will be pulled down. The Olympic Stadium will be modernized in time in order to organize Euro 2012 there – said Tymoszenko on the press conference.
According to the vice-prime minister Iwan Wasiunyk, the modernization of the Olympic Stadium should be finished in 2010.
He informed, that the Olympic Stadium headquarters have agreed with UEFA a bimonthly schedule of the Olympic Stadium's preparations to the tournament, which will take place in four years' time.
– We start to put the schedule into effect and we are sure, that in September we will demonstrate to UEFA our readiness to modernize the Olympic Stadium before 2012 – said Wasiunyk.
The Ukrainian press announced on Tuesday, that the building firm, which pulls down the shopping centre near the Olympic Stadium, discontinued the work because of lack of funding. It happened on Monday, a week after starting the demolition.
The chairman of the Football Federation of Ukraine Hryhorij Surkis assessed that this step could cause that Euro 2012 wouldn't be organized by his country.
Moreover, he informed that the UEFA's president, Michel Platini have announced during the visit in Kiev last week that he wants to receive photos, confirming the demolition progress, once a week.
UEFA demands the liquidation of the centre because of the crowd's security during the tournament. It reckons that existence of such object could seriously complicate possible evacuation.
Last Saturday, two days after Platini's visit in Ukraine, the government of prime minister Julia Tymoszenko announced, that it designated 10 million dollars for modernization of the Olympic Stadium.