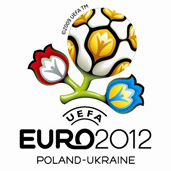 As reported by Information Center of Ukraine 2012, citing the press service of the League, it's a bit more than that from the Euro 2008 in Austria and Switzerland.
"The lion's share of the provisional income estimates for Euro-2012 will be selling media rights – 62% or more than 840 million European currency, and the commercial rights (sponsorship, licensing and merchandising) – 22% or 290 million euros," – said in a statement.
Overall, UEFA said the big increase in profits for the continental championship in football, and for the last twenty years European Championships yield increased by more than 30 times.
http://www.europeanfootballfansite.com/euro2012/weblog/10000/europe-is-waiting-for-euro-2012-to.html