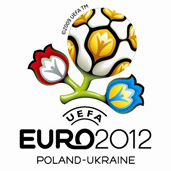 The experts from special UEFA committee finished their three-day visit to Wroclaw which was devoted to the issues of air transport during the European Football Championships in 2012.
The UEFA delegation discussed this issue with airport and city-host representatives.
– The progress in currently run works was discussed. The experts asked for detailed information concerning among others the capacity of the airports" said the office manager dedicated to Euro 2012 in the Municipal Council of Wroclaw – Hanna Domagala.
The following meeting concerning the air transport is planned for the turn of March and April. The building of new air terminal in Wroclaw which is to have capacity of 7 million passengers yearly, is planned for 2008-2001, and its cost is about 750 millions PLN. The building works were put out to tender to select the general contractor.
There are three group matches to be played in Wroclaw on the Euro in 2012.