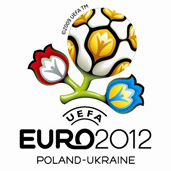 Representatives of six cities – hosts of the euro 2012 and PL 2012 company – discuted in Poznań about preparing to European football championship.
– It was one of draft-meetings which are made cyclically once a month.We were already in Warsaw and in Gdańsk and in next month we'll met in Wroclaw.And it'll be done like this in next 4 years.We'll meet to appraise what is done and appoint objectives for next months. – explained Marcin Hera , chairman of PL 2012
Representatives of Warsaw , Gdańsk , Wroclaw ,Poznań , Chorzów and Krakow during audiovisual presentations made raport of that what they've done in last month.After the end of meeting.Participants visited Civic Stadium which is being modernizated and Glogowska street which will connect center of Poznan with freeway.
By participants of meeting , preparing to Euro 2012 is going ahead without bigger disturbances
– UEFA praise us very well and it's confirmed by last , april report.Everyday we cooperate with UEFA experts , they're glad from that how proffesionally is our Project managed.Soon, infrastructural and stadium report will be closed.We'll have then a full summary of our actions from November 2007 to May 2008. –
In his opinion a "key" to success is making cooperation among cities deeper
-We have experience of Austria , whicj will soon host participants of euro pean championship.It's a great example for us.People which responded after preparing cities say: "from beginning – so much cooperation among cites as it's possible Unusually important part has center which coordinates and responds of all of the preparing of country.It's a condition of success , in Austria they've put it into effect too late.Many things they've made , but many could be made better – plused
Chairman of PL 2012 wishes that our preparings and same organisation of Euro will be a standard for next hosts of european football championship.