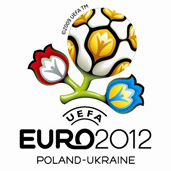 UEFA President Michel Platini has urged the international community on Thursday to help Poland and Ukraine in their preparations for the Euro 2012.
Poland and Ukraine need support of international community – quotes the National News Agency of Ukraine "Ukrinform". In the last few months German and Italian media speculated about taking the preparation of EURO 2012 away from Poland and Ukraine.
According to western press former communist countries will not manage such a huge project. Italians, who lost the battle to organize this event, were first to criticize.
Platini, who is in Italy, definitely denied that UEFA is going to switch Euro 2012 finals to Italian federation. I suppose that Italy will run for Euro 2016-said the UEFA president-but the Italian stadiums are not the best in Europe. Most of them are old and not too pretty- he added.
Wronki centre – too small for Euro 2012.
Football Centre in Wronki, Coach Leo Beenhakker's, and previously Paul Janas' favourite training destination will not be found among the 44 pre-selected Polish residence centres for the Euro 2012.
We have an insufficient number of rooms, but we do not worry that we are not on this list "- said PAP, Marek Pogorzelczyk, the Sports director for Lech Poznan, who manages facilities in Wronki.
UEFA requirements for the training centres are quite clearly specified. There must be a four-star or at least three-star hotel, with a minimum of 50 double rooms and 5 suites, conference rooms, special rooms for medical care and massage and fitness centre. The Olympic Hotel in Wronki has only 32 rooms and therefore can not be found on the list of centres, which the Ministry of Sport will recommend to UEFA.
"The only requirement which we do not fit is the number of rooms. There is no problem with the other requirements such as wellness, fitness centre, sauna and swimming pool. Moreover, in another case Polish national team would not come to us" – stressed Pogorzelczyk.
Apart from broad sporting base, another advantage of Wronki is an impressive guests list – Malaga, Hertha Berlin, Manchester City, AZ Alkmaar and Glasgow Rangers. Every year Polish clubs visit us for training camps. In summer, Gornik Zabrze and Lechia Gdansk were training at the same time.
"Expanding the hotel is obviously not a problem, but the question is how to prosper after Euro 2012? At present, the size of the hotel is optimal, and more than 60 rooms should be enough for one national team. Moreover, currently The Polish National team trains along with the youth team of Maccabi Haifa, and there is no problem" – added Pogorzelczyk.
Also Beenhakker praises Centre in Wronki: "Since I started to work in Poland, Wronki are for me an ideal place for preparations. But on the other hand, I understand that UEFA makes a selection based on various principles relating to the size and quantity of rooms, it has certain requirements for the swimming pool or sauna. I hope that by 2012 in Poland will be even more facilities like this "- said Dutchman.
"In any case, I and my players feel perfectly here, so we come here. People who work in the hotel are professionals, they are experienced in working with football teams and fully understand our needs" – said the coach of Polish National team.
During Euro 2008, many national teams, including Poland, used the list of facilities recommended by UEFA, but they searched on their own. "During Euro 2012 will probably be the same" – summed up Pogorzelczyk.
Beenhakker: Give me a player who qualifies for it.
PRESS REVIEW: A few weeks after the end of European championships unsuccessful for the Poles There is a little for a bright future of the Beenhakker's team. The Dutchman complains that there are no promising footballers in Poland. – If it lacks Jacek Krzynowek, who will take his place? Give me one player who qualifies for it – told "Przeglad sportowy" Leo Beenhakker.
Press calls for the exchange of elderly team, who failed during the Euro 2008, but Beenhakker warns. – Let's fire these five senior football players. But do we have any successors? Krzynowek plays on the left side. If it lacks Jacek Krzynowek, who will take his place? Give me one player who qualifies – he appeals.
There is therefore an idea to omit qualifying round for 2010 World Cup to prepare better for the European championships, which in four years will take place in Poland and Ukraine. –No way. This is a stupid idea. In professional football there is no place for omitting anything. The aim is to develop footballers, but it is also about the money. Let's be reasonable – says the Dutchman.
Beenhakker, however, may have problems with setting optimal team, which will soon compete for the participation in The World Cup. But there are such items where the National team selector may have a headache caused not by a lack of choice but an excess of good players. The coach can choose from wide range of players in position of goalkeeper. Leo will not use Tomasz Kuszczak in this position… – The situation is complicated – says asked by journalists about the future of Manchester United player. Player suffered an injury during the training camp; he blamed Frans Hoek, the goalkeeper's coach for it. — Frans has not done anything different with him than with Boruc or Fabiański and they coped with the training program without any major problems – he adds.
Tomasz Kuszczak feels rancorous not only because of ailments, but also because he is only the third goalkeeper of the team, and after all he is the England Champion, League Winners footballer. — He talked to me about this more or less five times a day. "Hey, you are talking to Manchester United goalkeeper." What could I say, only that I congratulate him – says Leo Beenhakker with compassion.
Chinese will build the stadiums.
The Minister of Sport threatens investors from Europe, that they will not get contracts to build roads and stadiums for Euro 2012. It's because they are greedy. Miroslaw Drzewiecki said he has offers from Chinese, who are about half cheaper. He explains that European companies overdid while tendering, because – as he described – they colluded to fleece polish state.
I'll do everything to stop the dictate and price fixing by European companies in Poland, which colluded at the table, to fleece polish state, and impose conditions, prices 2-3 times more expensive than the cost of all other European countries – Drzewiecki said after his visit to Beijing.
If they do not want to earn money, someone else will, and someone else will build these facilities -he said. When asked who it might be, the Minister mentioned the Chinese people.
When they found out that the tender for the subway in Warsaw was cancelled and that it will be reopened, they raised a hand and said that they dream to do this for half the money that was now offered – Drzewiecki added, referring to the tender, in which Western companies have demanded six billion zlotys for constructing the second section of the Capital city Subway (more than two times more than the city could pay).
As far as I know, the costs in China – building of various objects – that's all 50 per cent cheaper than what is offered to us in Poland today – he stressed.