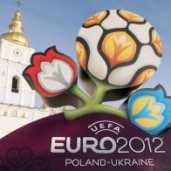 Ukraine and Poland will duly prepare for hosting the UEFA (Union of European Football Associations) European Football Championship in 2012, said UEFA President Michel Platini.
"We have been in intense preparations for the Euro 2012. There have been some difficulties, but everything will be good at the 2012 European Championship in Ukraine and Poland. We had asked for stadiums to be ready two years before the tournament, but this is not always possible. This is very hard work. Everything will be done on time," he told a press conference in Monaco, according to the Ukraine-2012 information center.
For the European football union, the advancement of football eastward is a very important aspect of development, Platini said. "We have chosen an uneasy path by giving the Euro [2012] to two Eastern European countries, from the development point of view it is an excellent choice," he said.
On September 26-27, the UEFA president will be in Ukraine on an inspection trip, during which he will visit the Ukrainian host cities (Kyiv, Lviv, Donetsk, and Kharkiv) and inspect the main infrastructure facilities. Besides, the head of the European football is expected to meet with representatives from the Ukrainian government and local authorities, who are in charge of preparations for the Euro 2012.
At the moment, two stadiums in Ukraine and two in Poland are already complete. The PGE Arena Gdansk was officially opened in Gdansk on August 14, 2011.
The municipal stadium in Poznan officially opened after the reconstruction on September 20, 2010. Work is in the final stages at the arenas in Warsaw and Wroclaw and is due to be completed in the next few months.
Ukraine has yet to complete two stadiums – Olympiysky in Kyiv and an arena in Lviv, which are due to open this fall. The Donbass Arena in Donetsk and the regional sports complex Metalist in Kharkiv were completed in 2009.