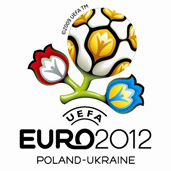 Euro 2012 will take place in four Polish and four Ukrainian cities with the final match in Kiev – decided UEFA Executive Committee, which finishes deliberations on the Portuguese island, Madera.
Recent decisions of the government, which granted additional means for preparations and approved financial plan, decided about such division – admitted Michael Platini.
– It's victory of Ukraine – said, with relief, the Prime Minister Julia Tymoszenko at a special press conference. – I'm happy that the championships will take place in all four Ukrainian cities!
Likewise most of the Ukrainians who were anxiously waiting for UEFA's decisions. Now Ukraine may breathe a sigh of relief – we got everything we've been concerned about since May.
At that time, Michel Platini issued an ultimatum:- You've got time to 30th November – said UEFA President at a press conference. Unless there is an improvement, two or even three cities may lose the championships! He also added that he required radical acceleration of preparations also in Kiev. – If you don't manage this, the final match will take place in Warsaw – he threatened.
From that moment on, there began a race against time. Ukrainian cities were visited by UEFA delegates every several days. Usually, they were leaving with mixed feelings. They were mainly disquieted by weak infrastructure, especially too small amount of hotel vacancies, which are one of the most important conditions in the organisation of Euro 2012 for UEFA.
Problems started to pile up also over the Kiev stadium which was under construction. The head of Investigation Committee appointed by Parliament alarmed: "The scale of abuses in building of the stadium is alarming. We may lose Euro – he warned. » The projects were missing and in vague circumstances the company, which had never realised such projects before was awarded the contract; also the costs of the investment were unknown.
Bad news started to come also from other cities. Local authorities appealed to Julia Tymoszenko that without the money from the Budget they won't manage to organise the championships. In the meantime attempts to raise means from the Central Bank's reserves met with President's veto and protest of International Monetary Fund.
Also the UEFA secret report leaked out to the press. It said that there were no chances at all that a stadium in this city would be built on time.
– It's all behind us – assured several days ago the Deputy Prime Minister of Ukraine Iwan Wasiunyk who is responsible for preparations to the tournament on behalf of the government – Ukraine has fulfilled all the obligations to UEFA.
And this was confirmed by UEFA authorities during the meeting on a picturesque Madera. Sixteen matches of the championships will then take place in Ukraine: in Kiev, Kharkiv, Donetsk and Lviv, whereas the final match will take place on 1st July 2012 at the capital "Olympic Stadium". On the other hand, in Poland there will be fifteen matches played, including the opening match in Warsaw (8th June 2012).
What has decided about such a fortunate for Ukraine UEFA Executive Committee's verdict? The last minute decision of the Ukrainian government to grant additional means for preparations – says Ukrainian bulletin Sport Gala quoting Platini – Without this decision Ukraine would lose Euro 2012 – says UEFA President.
The authorities of the European Federation believed in the assurances of the Ukrainian President and the Ukrainian Prime Minister that the project of Euro 2012 is no at risk.
Hryhorij Surkis, the local football head known for his huge influence in the UEFA, also tried to convince Platini for a long time.
UEFA decision is commented for Tok FM by Adam Olkowicz, the head of Polish Organising Committee
– This decision was on the one hand expected but it's the rightest and expected one; it confirms partnership and equality – I'll remind you that Euro 2012 is Ukraine's initiative. That's why the final match – in accordance with principles will take place in Kiev.
UEFA was convinced by the distinct progress in preparations. There are some areas of preparations in which Ukraine doesn't stand out from Poland. In some issues – as e.g. stadiums – they're going even better than us.