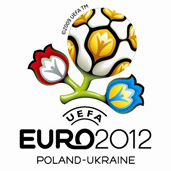 Fifty million hryvnas (about 17 million zlotys) for the construction of the stadium will have been given to Lviv before the end of this year.
Such a declaration was made on Tuesday in Lviv by the Ukrainian Prime Minister Yulia Tymoshenko after hearing the report of the city authorities on preparations for the European Football Championships in 2012.
Tymoshenko stressed that the situation of the construction of stadium in Lviv was improving. – All necessary steps pertaining to the construction were taken and auditors were engaged into it. Everything goes according to the schedule set with the UEFA – she added.
On Tuesday Ukraine's prime minister visited areas of the airport in Lviv, which was reconstructed for the needs of EURO 2012. At a press conference, which was called immediately after seeing the facility, Yulia Tymoshenko expressed satisfaction with the conduct of works and announced that the government would provide 28 millions hryvnas (about 9 million PLN) with the view to continuing works on the reconstruction of the airport runway.
Ukrainian Prime Minister is in Lviv where she will also participate in celebrations of the 165-th anniversary of the National University "Lviv University of Technology", a solemn launch of the urban bus on the route Sichów-Lviv-Pidzamche and express railway on the route Lviv – Rivne.
Lviv can be sure of his role of the host city of Euro. The final decision was made by UEFA on 11 December.