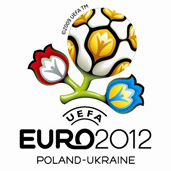 David Taylor, the UEFA chief executive, assessed the progress of works of Ukraine for Euro 2012 in 80%.
Taylor said on Wednesday in Kiev: "The main problem? In view of the fact that I represents the football side, it is important for me to finish the construction of the stadiums in Kiev and Lviv".
As Taylor pointed out the another issues are airports of the host cities and infrastructure.
Ukraine has already prepared two stadiums – in Kharkiv and Donetsk. The Stadium in Kiev is now being modernized and in Lviv it is being built from scratch. These facilities – as assured by the authorities – will be ready in autumn.