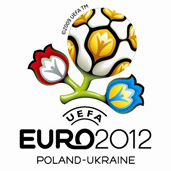 Ukrainian sky during Euro 2012 will be protected by the NATO aircrafts
U.S. military aircraft is expected to protect the skies over the country during Euro 2012,  says  "
Vzglyad
."
Work of Ukrainian and Polish patrol of the airspace of the U.S. Air Force began as early as this weekend.
Airplanes Air Force of Ukraine, the United States and Poland on Monday are to conduct probe flights on the protection of Ukrainian and Polish airspace.
According to the Ministry of Defence of Ukraine,  training will be attended by aircraft and helicopters such as the Su-27, MiG-29, L-39, AN-26 Antonov An-26 "Vita", Mi-8, F-16C (D), C- 130 (C-17), as well as personnel and equipment of aircraft crews, radio units and points of guidance in the areas of aircraft flight operations.
On the U.S. side in the exercises involved several F-16 aircraft and 120 personnel from the 144th Fighter Wing of the National Guard, California (USA), as well as three military transport aircraft from the Air Force United States. Six more F-16s engaged by Poland.
"This is the first in the history of the Ukrainian Armed Forces military aviators international exercise in the territory of our state. They are very important, given the holding in the Polish cities of Ukraine and the European Football Championship in 2012, "
– commented on what is happening, Lieutenant-General Vasily Nikiforov Ukrainian army.