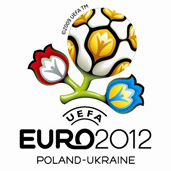 President Viktor Yanukovych hopes that the Euro 2012 European Commission will decide on the visa-free regime with Ukraine.
He said this to journalists in Bratislava after talks with President Ivan Gasparovic of the Slovak Republic, UNIAN reports.
Yanukovych expressed his hope that Ukraine before the end of the first half of this year, will fulfill the first part of a plan of action towards the agreement on visa-free regime.
He added that considerable work has already been done and it will in the second half to start the second part of the action plan.
"I hope that we will complete this work in advance to Euro-2012"
– said Yanukovych.
According to him, it would allow EU countries to the European Commission the mandate to sign the agreement with Ukraine on visa-free regime.
http://liveukraine2012.journalspace.com/2011/06/20/ukrainian-president-hopes-for-european-visas-cancelling/