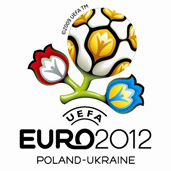 England – League 2
29/12/2020 19:00 GMT
Walsall to win
1/10 @2.01
Become one of the BET-IBC tipsters, place bets on your selections for free, and win big prizes with our Tipsters Competition in the New Year!
This week we are going to look at a match for the British League 2 between Walsall and Scunthorpe United. Let's look at the numbers and try to pick the best choice:
The home team will be the 8th placed, Walsall, at the moment they have 30 points in 19 games, 7 wins, 9 draws, and 3 losses, only 26 goals scored and 23 suffered. Walsall's performance got a lot better recently and now they are on a streak of 6 games without a loss, plus, they will be motivated here because they are right at the border of the promotion playoffs and a victory here may take them over the edge.
The visitors will be the 19th placed, Scunthorpe. They have 20 points in 18 games, 6 wins, 2 draws, and 10 losses, 17 goals scored, and 25 suffered. This is an average team at best that is not doing very well near the bottom of the table, and they will be playing for nothing here as the best they can hope for is a jump for the 18th position.
We will place our support behind the home team here, as I mentioned, they are more motivated here, plus looking at the raw data they prove to be the better team, if slightly. However, this match will be closer than it seems and we will keep things safe at 1/10. The odds are at 2.01 at VIP-IBC right now, and we think it is worth it considering the data analyzed above and the difference between both teams. If you also want to reserve your seat amongst the winners, don't lose any more time and register for the best betting platform right now!