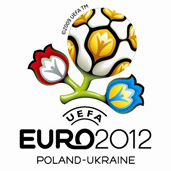 The opening of the stadium in the Polish capital, where the first match of Euro 2012 will be held, will happen in October this year.
This was stated by the representative of the company engaged in construction of the arena.
As an official explained, problems have arisen with the mixture used in the concreting of the stairs and columns – it is not firmly bonded construction. The official also noted that the project will spend 500 million euro budget.
On the Polish side tournament will be in: Warsaw, Wroclaw, Poznan and Gdansk. From Ukraine are declared Kiev, Donetsk, Lviv and Kharkiv.