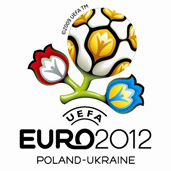 On Mokotowski Field, castle meadow and the town hall wants to locate Argyrols supporters' zones on the Euro 2012. After the visit on this year's games in Austria towns are admitting, that no all from enumerated places suitable good for fans of the football.
They were debating about the organization of
championships of Europe in the provincial office in the football yesterday. Being responsible for the Euro 2012 they were sharing their observations from the observation of championships lasting still of Europe in Austria. – was staying in very Vienna in fans' zone during this event ok. 70 thousand of people.
The whole city centre is a zone intended for supporters there – said Wiesław Wilczyński, manager of the Office of the Sport and the Recreation metropolitan hall. Existing hall plans they were predicting, that fans' zones on the Euro 2012 they will be on Mokotowski Field, castle meadow and Argyrols. – it is necessary above these locations they will be one more time to intrigue.
The part isn't fulfilling reliable requirements from them – is adding. He is working chiefly about castle meadow and Argyrols. – he is appearing that these areas are too small, although castle meadow has this advantage that it is close to the National Stadium – Wilczyński is explaining.
A place has to in fans' zone be on ok. 10 large screens. Supporters have to apart from it have the chance of the rest, the food there or of using the toilet. The zone should be very well communicated with sleeping-rooms for fans, that is with camping sites prepared specially and hostels, which grouped supporters will be in. – a field hospital was operating in Vienna for supporters.
He was built of light aluminium easy designs to installation and disassembly – a manager is reporting. So where fans' zone will rise in the capital on the Euro 2012? Most reliably no in the city centre, because residents and people working there would be exposed by the month to the noise and gigantic corks. – we don't still know it.
We have to consider every too and against. Also and what's more inhabitants of the capital have to function normally during the Euro – Wilczyński is assuring. He is adding that the Mokotowski Field is appearing with the location best of these proposals.