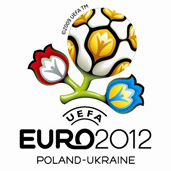 For this week's pick, we have our eyes on the Netherlands, to watch a match between Willem II and Heerenveen. Let's look at the numbers and try to pick the best choice:
Our home team will be the 16th placed Willem II. They have 4 wins, 6 draws, and 15 losses, only 18 points in 25 games, with 28 goals scored and a terrible 55 conceded, which gives us a – 27 goal difference, and over 2 goals suffered per game. There is not much to be said here, they are at the bottom of the table for a reason, mostly their weak defense.
On the visitor's side, we will meet the Heerenveen. Occupying the 9th position on the table, they have 33 points in 25 games, with 35 goals scored and only 35 conceded, surprisingly balanced numbers which give us a rare +0 goal difference. This team is average at best, but they tend to score well enough.
Our support here will go to the visitors. This match will be a lot closer than it seems and neither team can be called one of the best in the league, but against the weak defense of the Willem, we believe the "average" Heerenveen has a good chance at victory.