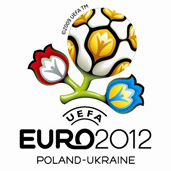 None of cities in Poland is as good prepared to the European football championships as Wroclaw, so you don't have to afraid yellow card from UEFA – says Jan Tomaszewski, famous
goalkeeper of Polish squad and sports activist. Today a five-person team of experts from the European Football Federation will be judging preparations of city to Euro 2012.
Experts who their experiences gained during many football events are going to be divided into three teams to examine building plans of stadium, roads in Wroclaw, communications, airport and hotels. They will also examine plans of football fan centres that is places where you can watch matches on large outdoor screens.

Envoys of UEFA are going to pay working visit. Many countries prepare events of such rank for the first time so one should help them. And experts who took part in preparations to championships in Portugal and Switzerland know what can be dangerous for such huge undertakings and know how to cope with dangers. – They can give yellow card if someone won't comply with their directives- warns Tomaszewski.
From unofficial statements we can find out that Wroclaw in comparison with other cities comes out very well.
-Roads and airports you have under construction. Hotels are the matter of business. What is really important is the stadium. And only in Wroclaw preparations for building go without obstacles- confirms goalkeeper. An architectural contest has been already adjudicated. In Poznan renovation of Lech stadium goes well, but it's like preparing a slow car for a car rally.
Grzegorz Schetyna talks about the stadium with less enthusiasm. A man who probably as a Ministry of Internal Affair will have problems connected with Euro, warns:- It's true that Wroclaw manages quite well. But we must remember that at the moment only Poznan possesses an appropriate object. This is why we have to focus on work instead of praising it.